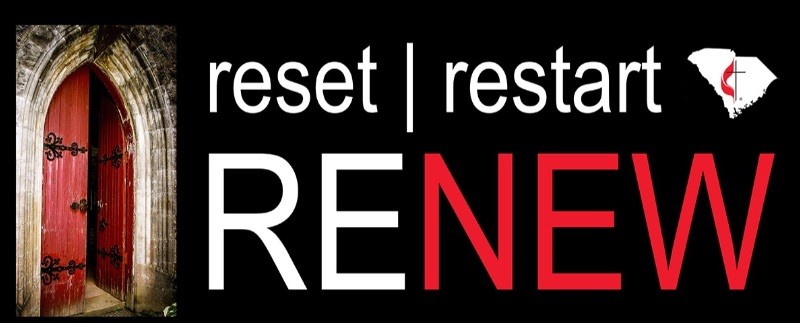 Do No Harm, Do Good, Love God
These 3 rules, established by John Wesley, are part of the guiding principles that help United Methodist Christians make decisions everyday.They are grounded in scripture and undergird the prayerful process our council has followed in adopting a plan for re-opening in-person services of worship. Input caption text here. Use the block's Settings tab to change the caption position and set other styles.
Following these rules, our church council has adopted a plan that:
Is grounded in the great commandment: loving God, loving neighbor and loving self (Mark 12:30-31) by doing as Jesus and Wesley did, putting an emphasis on physical health and wholeness for all, especially the vulnerable and marginalized.
Uses all the available wisdom of science, medicine and research we can find to make decisions that enable our communities to be safe and feel safe (James 1:3-5)
Values community as a fundamental human need and as a crucial dimension in ongoing spiritual formation and growth into the likeness of Christ by finding new ways of cultivating community and deepening spiritual life (Romans 12:2)
Continues our mission of making disciples who worship, grow and serve in love.
Below are the precautions we are taking in Phase 1 to Restart in-person worship services and ministries. Keep in mind while these changes may seem drastic, it is just Phase 1 of several and is in accordance with the recommendations from the SC Bishop and CDC.
One In-person worship service will be held in the Sanctuary June, 14th @ 11am
Those who are vulnerable based on age or medical condition are encouraged to abide by CDC guidance and continue to worship virtually rather than in person.
Online worship services (through Facebook and our website), Children's YouTube channel and other virtual worship experiences will continue.
There will be limited (approx. 100) seating for the service to ensure proper social distancing.
A link to RSVP for the in-person worship will be emailed by Tuesday.
Self check protocols will be given and you are encouraged to seriously review these before attending.
When you come to church, please expect the following:
Maintain a 6-foot distance from those outside your household when entering and exiting.
There will only be one entry under the portico and exiting will be directed by rows.
No physical contact (hugging, shaking hands, elbow bumps, etc.).
To participate in shared safety, cloth masks will be required indoors. If you do not have one, we will have disposable ones.
To facilitate contact tracing, everyone must register attendance. It will be maintained for 3 weeks.
Doors will be propped open to avoid touching handles.
Offering plates will not be passed. "No-touch" offering boxes will be provided and online giving is encouraged.
Pew Bibles and Hymnals will be removed. No paper bulletins will be used.
No coffee, food, or water will be served, and water fountains will be off. Feel free to bring your own drinks in a spill-proof container.
Hand-sanitizer stations will be provided at key locations around the building.
Infants, children and youth will worship with their parents.
Disposable activity bags will be available. One parent and child may enter the nursery if needed.
Music will consist of solo vocalists or instrumentalists.
With no passing of the peace or congregational singing, the service will be short than usual.
Please wear your nametags as we won't be able to see faces as well.
Careful sanitation of high touch areas will be the norm.
Thank you for your patience and understanding during this time. Be on the lookout for an informational video and the link to RSVP to attend the in-person worship.